Bangers and Classics is available on 
Listen to the latest Podcast…Christmas GLXi Edition where the old boys buy three cars each and then bore you to tears with  the films they would insist on watching if you were silly enough to invite them to Christmas dinner...yes there is more high quality nonsense from your favourite podders https://www.bangersandclassics.com

Unexpected Q Car Quiz where the old blokes return with loads of deviously difficult/dead easy questions involving most things you've heard in the previous 87 Pods and some Hammer Horror films

Penny for the Guy Otter where the old blokes decide to use their time machine travel back in time and buy Guy Fawkes a getaway car. Eh? A baffling episode that you really should listen to the bitter end and beyond the outro...

Transeurope XJS Express 2020 where the old blokes drive abroad in their cut and shut Jag tell terrifyong stories and buy a car from a horror film and generally lose the plot on Halloween...

Rollerball 2030 where the old blokes consider the magnificent Vauxhall Chevette, mourn the passing of the big Renaults, find a family car from 1975 that's possibly front wheel drive and take part in a terrifying game of carpet bowls.

Dracula AD 1972 Fiat 126 Where the old blokes travel back to '72 buy a sports car from that year, enjoy all the films and music the era has to offer and the fine performance by actresses of that era...

48 Hours in a BMW 3 series, where the old fellas fall out over yuppies and buy a Yank Tank whilst stranded in 1982 

Commer Supervan Scoundrels where the old blokes go back to 1960 to drive a van, claim to be Spartacus and buy a working classic from the year Johnny Kidd and the Pirates had their big hit...

Slave to the Fiat Ritmo where the lads land in 1978 have to  buy a family hatch registered in that year, dodge Grease but embrace The Driver and Sweeney 2... 

Vauxhall Cavalier Fashion where the old fellas (They Live) travel back to 1988 and bump into some great films a decent Rep Special and buy the dullest '88 registered billy basic motor they can…

Let's all live in a Triumph 2000 where the lads time travel to one of the worst years on record and fail to find anything they like, except for the Alfa 147 and buy a convertible from that year for £5K…

Two Mavericks do 1986 where the old fellas indulge in a bit of time travel, bump into the Volvo 480 and the Bangles…

Two Punks do 1976 where the old fellas indulge in a bit of time travel, bump into the Renault 14, Lee Marvin (again) and Bill Grundy…

Time for Audi TT? Where the old boys trade classic cars consider the Golf Based TT and say cheerio to Bernard Cribbins and the J Series Morris Van.. 

Ford Sapphire and Rusty Steel where the booted Sierra is given the boot, the Alfa Romeo 75 is sadly missed along with the Great Paddy Hopkirk and only one of the old gents manages to fing quirky hot hatch... 

The Betty Ford XR3 Clinic where the chaps fall out over the XR3, lament the Fiat 127, reassess Reliant and buy themselves a motorhome...

Rover 200 BRM, BRM, BRM which oddly enough features a BRM as well as the FSO Polonez, the Chrysler 180, stupid extras we miss and the lads go mad and buy and opulent classic... 

Noddy's Nissan Micra where David is all at sea in his EV, there are some terrifying rumours that might be true, the lads get lost on Gumtree and buy a zero mpg classic before considering the Simca 1100...  

Citroen Dyane Ross, never mind the quality feel the length of this edition where the chaps find alternative ways to power their Banger or Classic, consider the original Suzuki Vitara, buy and ugly car for £5000 and tell about the '80s TV class Prospects .

Nissan 100SX Hut where the chaps consider the almost extinct pocket sized coupe, rate the Chrysler Crossfire and invade the Pebble Green Concours with some cheapo rubbish motors… 

The Awards, where the gentlemen gatecrash a car ahow and call their own, then stage the most ridiculous awards ceremony to universal acclaim... 

Can't get no VelSatisfaction  where the chaps take a look at the Alfa romeo 164, consider the endangered Renault Vel Satis, remake Those magnificent men in their flying machines and incredibly buy a hybrid car... 

A Ford StreetKA named desire where the chaps decide whether the KA is worth the bother, consider the lesser spotted Invacar, choose a time travel motor and then buy an unexecptional classic... 

The Chrysler Neon Jungle where the Ford Fiesta Mk 2 is taken seriously, the chaps track down a rear wheel drive classic and madly suggest substituting a car for a horse in a major motion picture... 

The Lone P50 Ranger where David's dream comes true and he alone tells you about his spots, whether a Citroen GS is a classic and challenges himself to finding a Porsche 944...

The Austin Cambridge Buskers which has been done in something of a hurry ...
Jaguar Es R Good? Where an old Jag is taken apart, the Citroen ZX seems to be fading away and the old gents buy a people carrier or two... 

Hillman Hunter Biden's Laptop where the Arrow is drawn the Alfa Romeo Sprint is considered and the chaps buy a car for a yuppie... 

Fiat Stilo Free Zone where the forgotten Fiat takes centre stage, the Citroen XM is almost extinct and the old fellas try and buy a coupe version of a much loved British saloon...

Last Chance Rover 75 Saloon where inevitably the old boys talk about Rover's last proper motor, consider the tiny number of Talbot Solaras left, then go and find a booted motor that was previously a hatch, or something...

Second Division GT Motoring where the blokes find a motor for a super soaraway '70s footballer, then go and buy a Classic Van before getting all soppy over some Reliant Kittens.

57 Varieties of Dagenham Dustbin, The old boys are back to their old tricks checking out the Cortina IV, buy a sub 1.0 litre Classic for under £3500 and try not to break the rules and suggest a classic which is unique, or something... 

A Rover for Mick Dundee…The old boys are back to their old tricks checking out the Rover Streetwise, buy a roadster that isn't an MGF or MX-5 for £5K and lament the small numbers of Peugeot 309s left... yes there is more high quality nonsense from your favourite podders https://www.bangersandclassics.com

Fiat Multiplication where the chaps take a look at three abreast front seats, consider the Vauxhall Vectra as a Banger or Classic, then go in search of a three wheeler to buy... 

Suzuki Special Kei where the chaps consider the tiny Triumph Spitfire, the massive Lamborghini LM002 and go in search of a minuscule Japanese car ...

Discovery on a Shoestring where the old boys reconsider the Land Rover Disco, go in search of an 80s Japanese Coupe, go in search of James Dean's Porsche and pick a car for Eddie Shoestring

Helge Meyer's Modded Camaro with special guest Roland Millward, a superhero in a Chevy, a rather less interesting Renault 18 and the less than marvellous Austin Maxi

51st Volvo 240 Estate where there is car spotting, electricity car moans plus an appreciation of the Fiat Uno and the original Dan Dare style Honda Insight

Audi 50 Not Out where incredibly the old fellas have made it to 50 pods with just one serious complaint, a couple of breakdowns and a minor brawl. In case you wondered here are the 50 best Classics and Bangers of all time

Doom Blue Renault Laguna where we find Clint Eastwood and David Frost making guest appearance, there is an appreciation of the choke, wing mirrors and 8-Tracks before a Ford Scorpio comes to pick them up and take the old boys to their home.... https://www.bangersandclassics.com

The Honda CRX Factor where the winner of the @HiKennys challenge is revealed, the old boys talk about Viva Las Vegas, try and buy a Classic for £25K then talk biscuits and the original Honda CRX, but not necessarily in that order...

Off the AMC Pacer where Kenny sets the old men a challenge to find a cheap and cheerful used car, there are ruminations on AMC's finest and the BX is seriously considered because it seems to be under threat...

NOW that's…Audi 80 welcoming in a new decade, that's 1980, whilst explaining those sophisticated French yellow lenses, a close encounter with a UFO, Montegos are considered and Russ Swift pops in at the end to restore order...m
Jensen and the Argocats where James mistakenly thinks it is 2022 already, controversially the Interceptor is up for debate as a Banger or classic, Mystic Mog predicts the future, there are free cars for people Bangers nd Classics does not like and David thanks the secure institution where the old boys live...
Santa Pod, it's the Christmas edition which is plagued by the automotive ghosts of Automotive pasts interfering with the sound quality, (and some terrible musical interludes) incredibly the lads buy each other a classic for Christmas, tell ghost stories, consider the Riley Elf and have a party(consider donating to Stuarts charity fund raising Jaguar XKs https://www.justgiving.com/fundraising/sherwoodjaguarracing)...

The Whole Renault 9 Yards where the lads beg for listeners to send them more stuff, it's a Suzuki Jimny yes or no? They get £10K to blow on a Christmas Classic and the new feature is Dangermobile featuring a Renault 9.

Carry on Clio as the boys recover from the HiKenny's Classic Car Show, say a respectful goodbye to Sir Frank Williams, spot some Spitfires, consider the Clio, bother some Hammer Horror maidens and find a car for Lovejoy...yes it is more high quality nonsense from your favourite podders... 

Renault Roswell Incident where there are close encounters of the Hammer Horror actress kind, the Ford Orion is booted, the lads pick cars for Santa and suggest some of their books as presents before attending Hi Kennys Classic Car beauty contest in his back garden, plus there are 'Happy' looking classics and useful extras...

Our Friend Scalextric where the chaps spot old cars, plays with slot cars, bump into Jack Brabham, rename Classic.Retro.Modern. Banger. Magazine. shop for £10K classics and ponder posh 1970s model designations going beyond the Ghia... 

Lancia HPE Sauce where the old boys are having some personal trouble with their old sheds, there's a huge shout out for the upcoming HiKenny's Top 10 Classics of the year (@HiKennys on Twitter) go on about he old Vauchall Chevette, send Christmas present hints and even go shopping for Classic Cars again and find some nailed on rarities... yes it is more high quality nonsense from your favourite podders... https://www.bangersandclassics.com

Back from Transylvania the lads are back to their bad old ways by spotting MGBs, confuse the new Range Rover with a Dishwasher, solve the EV silence problem, get lost in film via Dracula AD '72, on screen bloopers, School for Scoundrels, consider the MGF and TF before choosing their very own cop car from the ' 70s 

Bonus Halloween Special Update… Transeurope XJS Express where the lads, well the surviving one, tells you what has been occuring over in Eastern Europe and even The Count has a voicemail message for them. Yes it's more terrifying nonsense from the most fearless podsters on the planet… https://www.bangersandclassics.com

Bonus Halloween Special... a.k.a. Helloween Hunter GLS which should not be listened to on your own, or in the dark, where the lads make it to Transylvannia where they end up at a creepy castle and tell the resident Count all about the classics they have seen on the journey, Frankenstein cars, motors in horror films, find a black classic in the classifieds with room for at least one lying down in the back…but will they survive? It is touch and go as to whether they actually leave the castle in one piece. Terrifying nonsense from the most fearless podsters on the planet… https://www.bangersandclassics.com

Listen to the latest Podcast…Renault Espace Race involving deleted GB stickers, THE French people carrier, speaking European with Metros, Sambas and Unos, a dive into classified ad coupes, before chat about bad model names, trikes and out of fashion body styles before a detailed sitrep on the whole Road Trip to Transylvania... yes it is more high quality nonsense from your favourite podders... https://www.bangersandclassics.com

Trans Europe XJS Express where there are Breadvans, Woke Mokes, Windy Sciroccos, Cheapo Eurboxes and the Chaps even go shopping for £500 Cheapos in the classifieds, deal with the snobs and make unfeasible car test proposals..

Hazell's Triumph Stag Party where the chaps plug their daft books which they haven't written yet, consider the Triumph Snag, predict what boy racers will be wrecking in a decade's, take time to consider their driving attire, buy a four wheel drive out of the classifieds and travel by Motorail…

Dial M for Austin Maxi where your favourite Podcast tribute act fall out over the Jaguar XJS, dip into period radios, consider vehicle interiors, are let loose on the classified ads with predictable results before spending someone elses money on a Group B rally car or two…

Shopping for Marinas and Dollys where their Lordships pay tribute to Jimmy Greaves and Sir Claive Sinclair, get historical with Sir Donald Campbell's Bluebird story, attempt to buy one of British Leyland's finest then touch on tacky TV adverts and the one gadget from the '80s they could not do without

Simcalifragilisticexpialidocious  where you won't go for cooking tips, but listen to the chaps pretending that they could have been car bosses in the '70s, debate roofs, their favourite ' 80s accessory, find a French barge and then it becomes rather smelly when the chat turns to feet. 

Spoilt by an Austin Ambassador where the chaps delve into write offs, fancy a Princess, pledge allegiance to the Ambassador, indulge in plenty of American muscle before wonderling whatever happened to Nicole out of the Clio adverts...
Makepeace and Tosspot's XR3i where there are lots of Es, principally E10 petrol again and EV claining tips, plus spotting an Lotus Esprit, the Chrysler PT Cruiser is considered along with future classics, some big garage bills and the boys pretend that they are TV detectives...

My Unimog is full of Eels still featuring special guests Martin Freeman and Duncan Bannatyne, where David, sorry Duncan still gives marriage guidance advice, the boys track down some Unimogs, there is Suzuki Jimny chat, an appreciation of the lesser spotted Vauxhall Cavalier and the drumming style of the late great Charlie Watts...

Sanctified and Ancient Old Maestro featuring special guests Martin Freeman and Duncan Bannatyne, where David, sorry Duncan gives marriage guidance advice, the boys track down some '80s Hot Hatches, there is Austin Maestro chat, the best film cars known to humanity, the best racing drivers of all time, before the KLF in their cop car, chase them out of the building...Y

Lada Di Dah where a Unimog is spotted, the Volvo 440 is appraised, the lid is lifted on Crayford's conversions and whether retro remakes are a good or bad things. 

New (Harvest) Gold Dream where the chaps attempt to drive to music, David is finally afloat, James has a thing about Katherine Ross, there is full on Pug 405 chat, an appreciation of Yank Tank Station Wagons and models that were sold elsewhere with different badges, then diving down under to consider the Leyand P76 before collecting their P45s. 
Cappuccino + Chips which features the thrilling live draw for the Bangers and Classics Nations Cup Draw, meanwhile David spots Lotuses, James loses a Baby Shark, the Z3 is up for debate, James Bond's cars are considered, small cool roadsters from Suzuki + Smart and there are bold claims that this is actually a Pirate Podcast… Yes it's the usual high quality nonsense from your favourite Podders https://wwwbangersandclassics.com
Feet of Clay Regazzoni where listeners get the opportunity to enter yet another spectacular competition the Euro Nations Classic Car Cup. There is some Dolomite action and the lads get teary eyed about old school Formula 1 before comparing and contrasting a GTi and GT Turbo. Listen out for the guest appearance by a friendly Collie… it's is the usual high quality nonsense from your favourite Podders.
Monte Carlo or Bust where after a respectful appreciation of Carlos Reutemann talk turns to James' mate who's bought a Bentley Continental, whilst David wants to buy a rare Lotus. There are a brace of Lancia Betas, a royal Escort Ghia and then it all goes pedal power with the mighty Chopper and marginal Sinclair C5....
Boys from the Two Lane Blacktop where David takes his test in a Vauxhall Nova and James reveals the boring list of Classics he's spotted before the chaps warn about the impending E10 petrolpocolypse, then go and see a film that isn't Fast or Furious just Californian, then cross back of the pond to visit Slough and musing on the safety or otherwise of Bangers and Classics…
Cheesman: We have a Probe-lem… Where the lads spot Lotuses and Series 3s, the 911 Owner's Club make a phone call, there is much probing of the Ford Probe, poverty spec models and an appreciation of the GTV and FTO. Finally the Fiat Barchetta pitches up against the Mazda MX-5. It's a product heavy episode from James and David, yes...
...it's is the usual high quality nonsense from your favourite Podders.
Sergeant Pepper's Lovely Astra Max Van where the lads spot rarities from Jensen, beauties by Jaguar and an old Citroen van. Otherwise it is the battle of the '70s Turbos, consider the classicality of the Porsche 924, whilst David joins The Beatles then looks around their garage and James convincies himself that the lady out of the Renault 25 TV ad would actually fancy him... 
Eric and Ernie's Garage where you can decide just who James and David really are whilst they find a Reliant Graveyard, a Pug 309, upset Austin Metro owners and go in search of a big old Yank Tank...
Treasures of the Sierra Madre where Ruppert turns the talk to Light Commercial Vehicles whilst Milloy's obsession remains an old SEAT advert. There is dodgy software, old German and French coupes and the lads launch an airline before a Jelly Mould gets a good kicking. Also contains Lesser Spotted Classics 21 Great Cars you (probably) won't see on the Road by Mr. David Milloy is also officially launched…in the Sierra Madre Hotel, Scunthorpe. It is the usual high quality nonsense from your favourite Podders.
Bridgehead Revisited where there are technical issues, Lucozade, Arthur C. Clarke and some watches. James goes on about '80s BMWs again and David quite rightly plugs his brilliant new book '21 Great Cars you (probably) won't see on the Road'. Both of them say things they might regret about Alfa Romeos.
It is the usual high quality nonsense from your favourite Podders.
Ryton, we have a Problem… Where James and David discuss the Chrysler Alpine, get fixated on spare wheels and barns again, remember cars they failed to buy (contains Bristols and Pugs) and ponder the in car etiquette implications of  waving at other Banger and Classic car owners. It is the usual high quality nonsense from your favourite Podders.
Breakfast at Epiphanes is the scary 13th show which is also unlucky for some, where James and David tell you what to wear whilst driving, what's better, original or restored, go into the Barn Find business, decide whether one of those new fangled MINIs is a classic and manage to involve yet another Hollywood Legend into their stream of automotive madness.
Double O Seven Series in which you might be forgiven for thinking it's Crackerjack! (Crackerjack!). There is more MGB chatter, Snake Plisken turns up, David looks for a new Podcast partner when James admits to swapping out a Lotus Esprit for a limo, before the lads declare war and seek to establish a rogue junta with their imaginary collection of military vehicles.
The Ballad(e) of the Rover 213 Where James stalks a poor woman at a petrol station in a classic before evaluating MGBs with David, take a diversion to Yank Tanks, lament the demise of '70s Mustangs before hopping onto Hovercrafts, Rotaries and even flying cars. Meanwhile a traumatised David has never fully recovered from running a Rover 213.
Whatever happened to Eddie Riff? Where James has a breakdown and David slightly mentions his new book. There is talk about long deceased and recently terminated car mags. The gentlemen adjudicate on whether a Triumph TR7 is a Banger or Classic before James bores everyone to tears by reading out a long list Vauxhall Nova special editions, before David saves the day with some sensible limited production run suggestions. Ten Pods so far, will there be any more?
The Long Good Robin Friday which is oddly topical as it features footballers and their cars, but back in the days when they drove the same ones as your mum and dad. There is a diversion into motor racing films which can be terrible and also cheap Banger convertibles for summer which can not only be terrible but also leaky. Finally James and David bring it all back to cars and football by definitively debating whether the Italia '90 special edition Fiat Panda is a Banger or a Classic.
The Lee Marvin Roofrack Experience where James issues a public service announcement about carrying unaccompanied rodents in your Banger. David goes car spotting, talk briefly turns to Bodie and Doyle before the boys consider starting the Bangers and Classics Car Hire business with some unique add ons. Finally David tries to get James a free loan car, but he's terribly uncooperative and ungrateful. Yet another podcast that descends into anarchy.
Do Androids Dream of Electricity Cars? This is the one where James and David deny the inevitability of electricity as credible propulsion by driving a modern one and probably will never be invited to try one again. The lads are agog at the prices achieved by Classic Cars at the moment, then compare and contrast good and bad Classics This episodes involves guest appearances from a Bond Bug, 5GT Turbo, Bricklin SV-1 and some Beetles.
On Her Majesty's Stationary Service, or is it Office? Where David and James watch some top quality early '90s Telly:  Tales of Modern Motoring, make some suggestions about buying a Classic Car, then cover the shocking dissapearance of '90s motors, before suggesting how Classic Car Shows could be a lot better and give a shout out to Car Show stalwart Kenny.
An Innocenti Man…where James admits to not being a Land Rover anorak and David claims to have been a model for a clothing line. Both of them can be considered beautiful flops like most Lancias and Renault Avantime. Talk turns to milk floats and one of them turns out to actually be an Innocenti Man. 

Hillman Avengers Assemble…where James and David talk wheels, are attacked by jet aircraft, ponder convertibles for spring, underated classics and the cars (& Ladies) of the SHADO organisation from the UFO TV Series. 
'Sweet Home Alcantara…' Where David and James discuss car names, old brilliant car adverts and suggest just what supercar their own comic book creations would drive.
Listen to the 'That '70s Show…' 
Contains large quantities of rust…

Listen to the first Podcast 'The Hardline According to…' The first episode where James Ruppert and David Milloy explain what a Banger is and isn't, touches on the hideous scrappage scheme, remembers the suitcase test and compares old fashioned buttons with new fangled screens.

Also listen on our You Tube Channel 
James and David also write books find out more here.
Ask Bangers and Classics a question suggest a Podcast…

Read David's other stuff right here...
James is also Bangernomics...
Read a free magazine that's pro-motorist
Random Bangers and Classics Pictures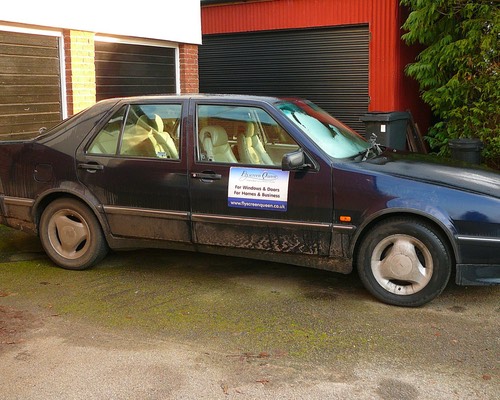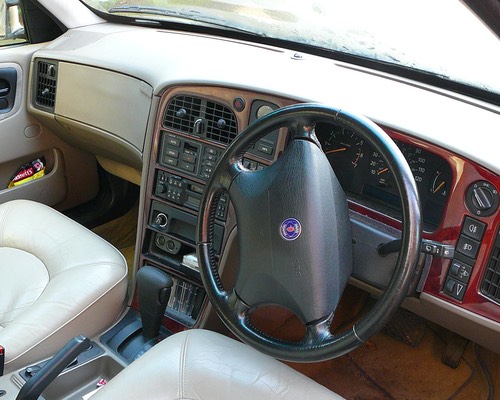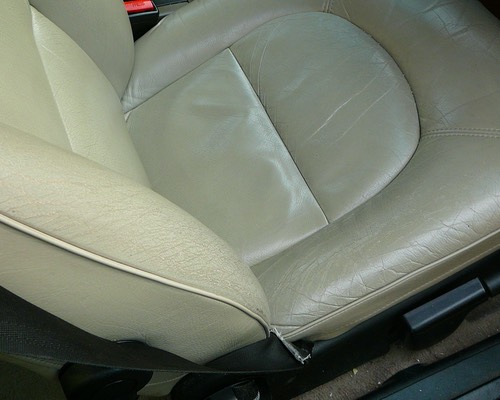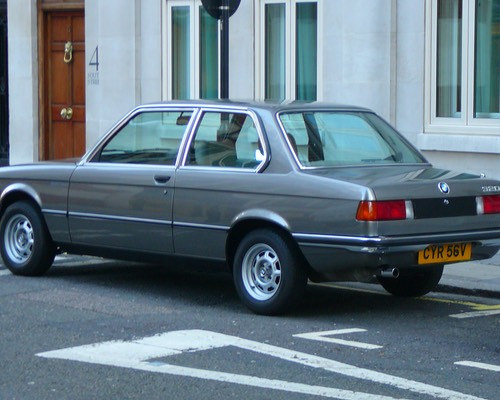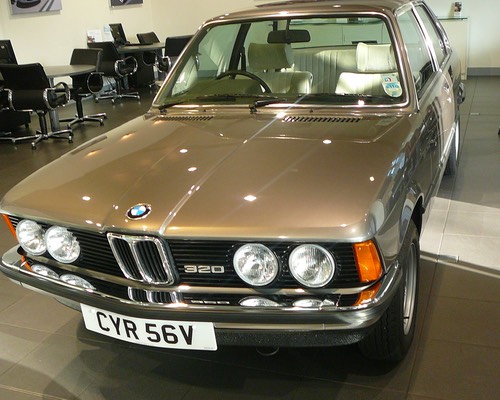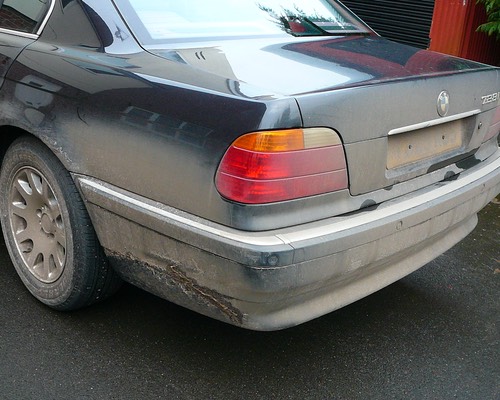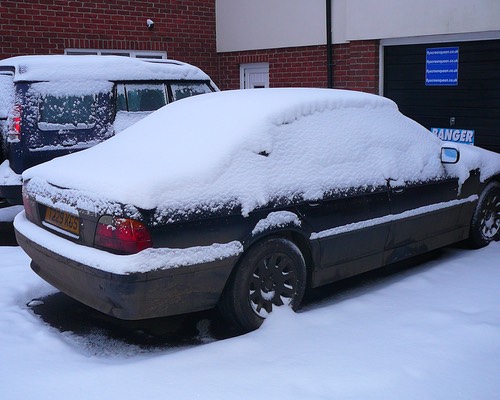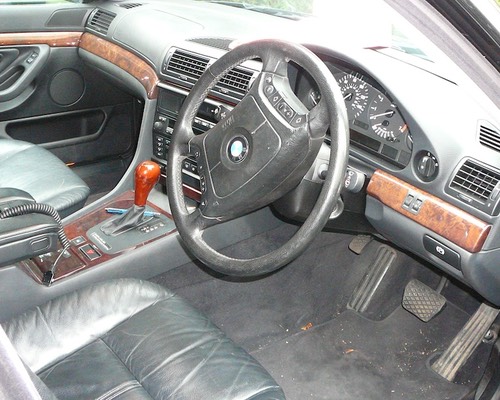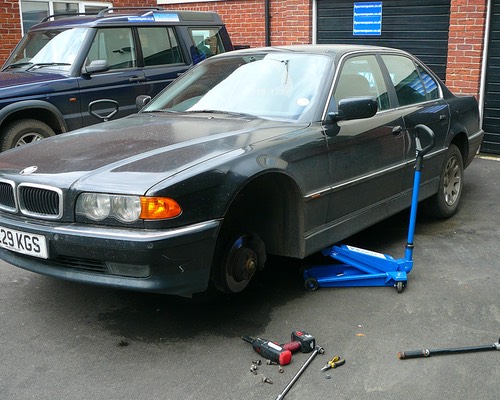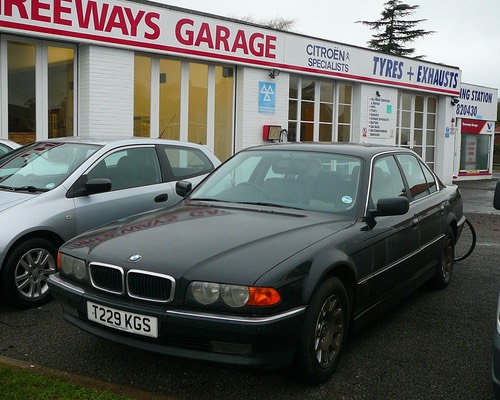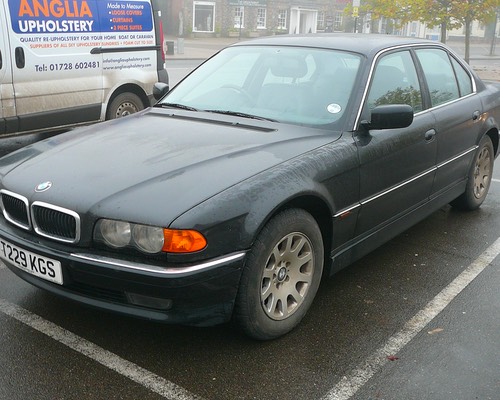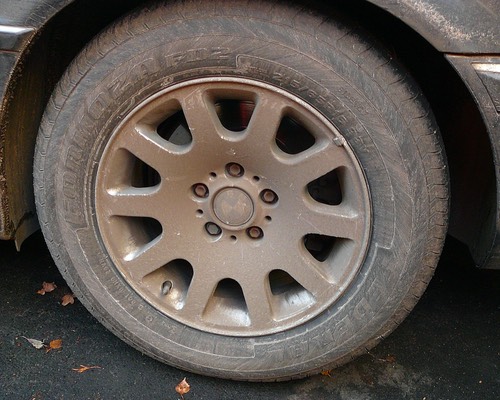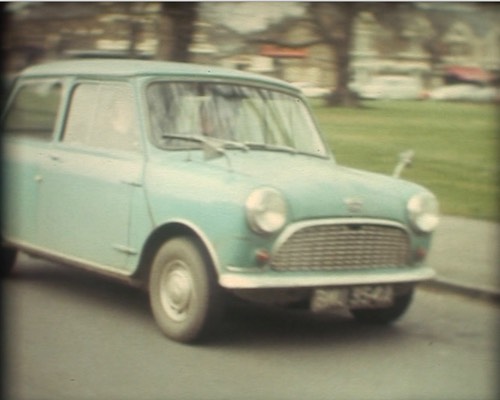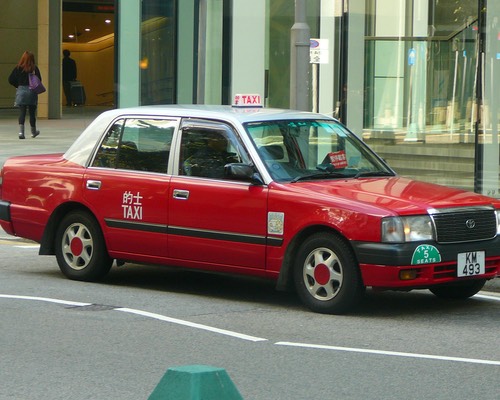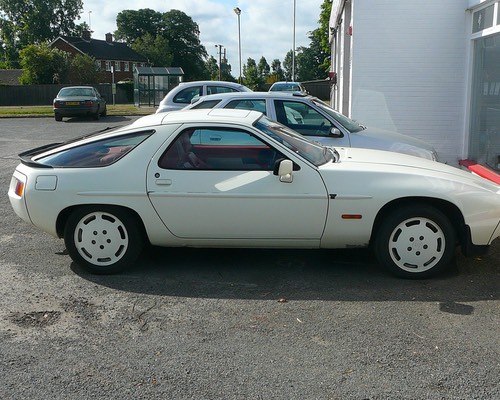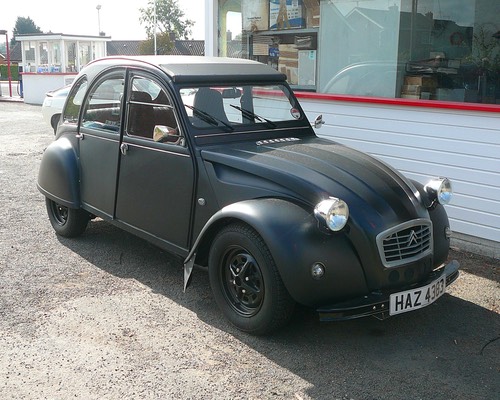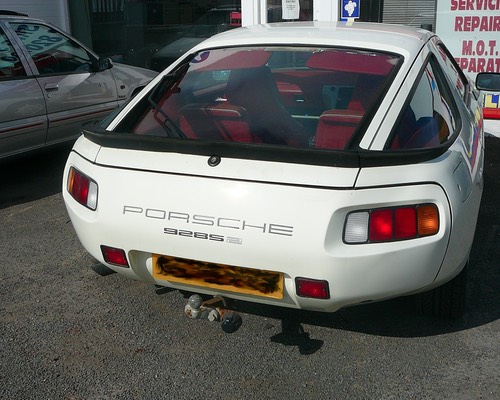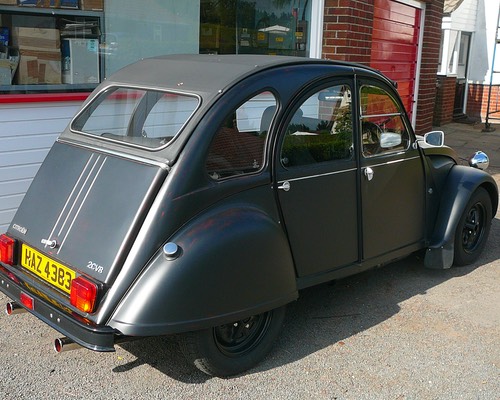 Listen to the latest Podcast…Commer Supervan Scoundrels where the old blokes go back to 1960 to drive a van, claim to be Spartacus and buy a working classic from the year Johnny Kidd and the Pirates had their big hit...yes there is more high quality nonsense from your favourite podders https://www.bangersandclassics.com